Jain Society of Seattle Community Center
Vision
Jain Society of Seattle Community Center will be a public place for anyone to practice, learn and celebrate Jain Way of Life. JCC will be a Jain Sangh owned place for all traditions (Digamber, Shwetamber, Sthanak) where people can meet for religious gathering such as Mahavir Jayanti, learn Jainism by joining JSS pathshalas for kids or adult Swadhyay, practice religious traditions, conduct charitable activities such as conducting health camps, and celebrating cultural festivals such as Diwali.
Why are we building JCC and what are our options
Why?
Community temple owned by 

Society for the entire Sangh 

[Digamber, 

Shwetamber

, 

Sthanak

]

​

A place for

pathshala

, 

events, and social gathering

​Build Jain legacy for our children
Where?
Within 20 miles of most of

Jains residence
Conceptual Requirement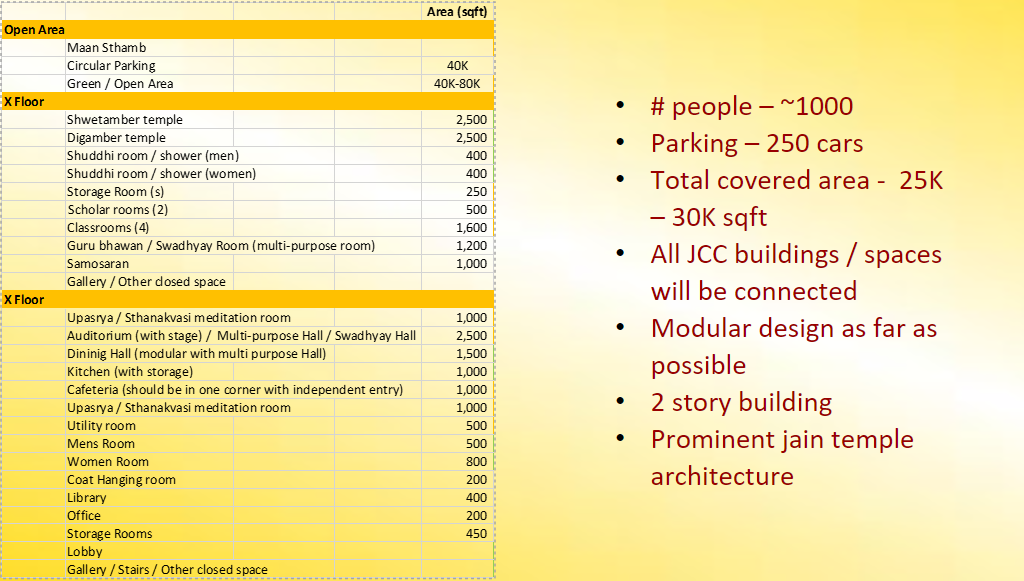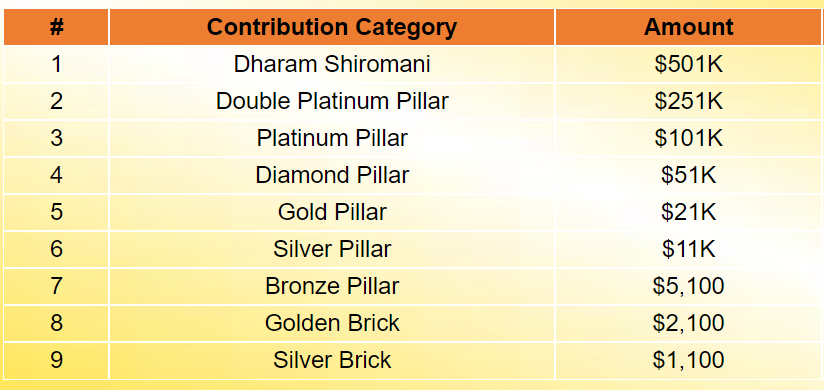 First 100 families contributing $5,100+ will get their names on a "Founders Wall" that will be at the most prominent place in JCC​
Please call for enquiries & donation opportunities- JSS +1-971-263-8225 (Manish Jain V) / +1-425-984-4868 (Manish Jain S)